Welcome to the Website of the Dalesmen (Male Voice Choir) from the Derbyshire Dales
Please install the latest version of Adobe Flash®. Click here to download Flash now.

The Dalesmen Male Voice Choir
The choir was formed in 1987 by a small band of enthusiasts in the Derbyshire Dales; the main aim being to enjoy singing together and to add to the musical life of the area. Since that time the Choir has grown into highly successful group of choristers from around beautiful Derbyshire.
The Choir rehearses weekly at the Strutts Centre, Belper, throughout the year, under their Musical Director Richard Hayward, Deputy MD John Lloyd and Accompanists Bill Templeman and Patricia Affleck who together, ensure that the Choir maintains a full and varied programme of music, rehearsed to a very high standard.
The Choir performs at around thirty events annually, supporting a wide range of charities and increasing its good reputation and popularity both on the concert platform and concert arena.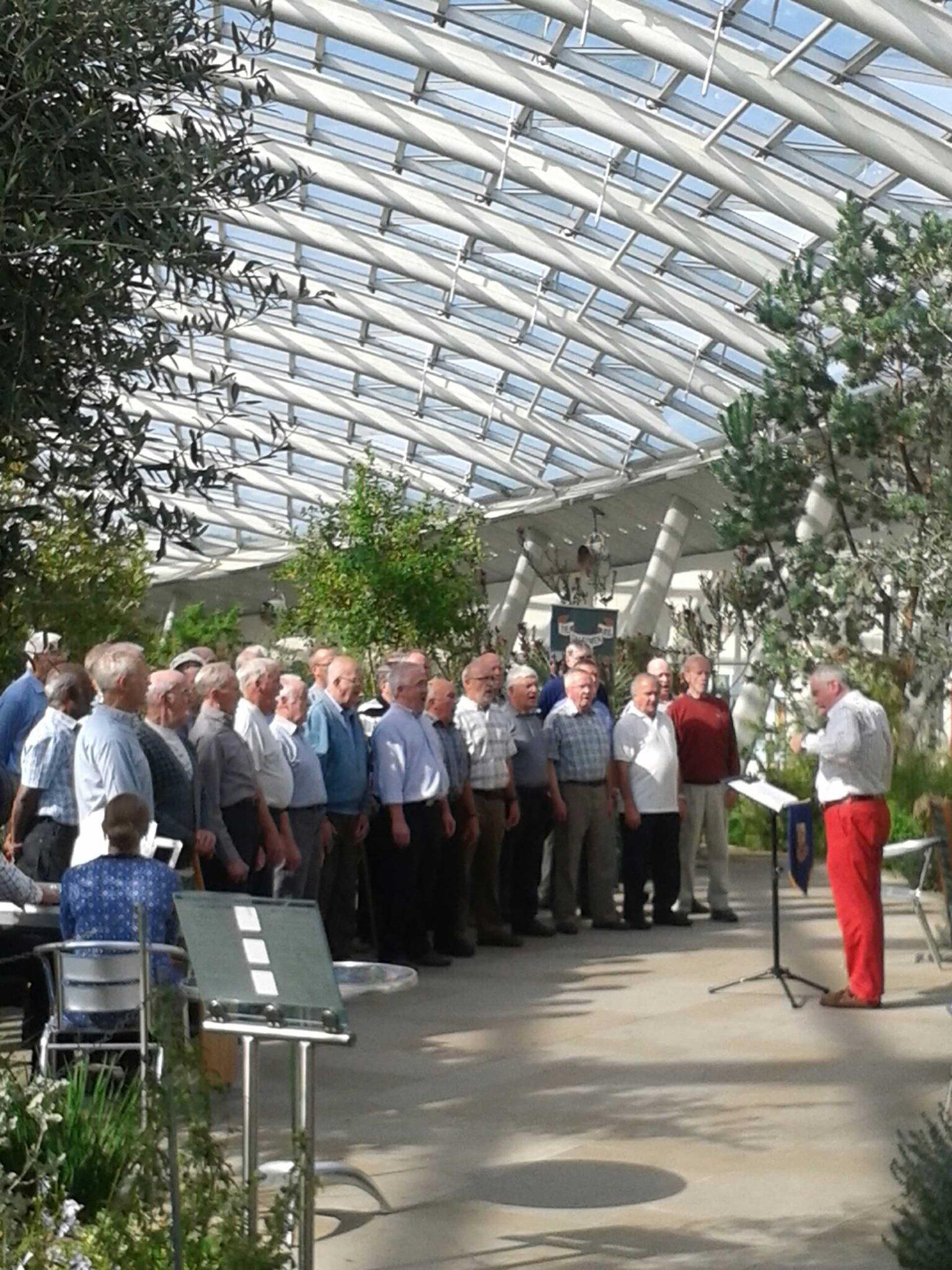 In recent years we have undertaken Concert Tours to Aberporth, Barnstaple, the Isle of Wight, the Dordogne region of France, Clonmel in County Tipperary, Suffolk, Harleston, Norfolk, Cornwall, the Eden Project, Llandudno, Glasgow and recently South Wales.
The Dalesmen have shared the concert stage with the Band of Her Majesty's Royal Marines School of Music in Derby Cathedral, The Band of The Grenadier Guards at Derby Assembly Rooms and on several occasions, with The Syd Lawrence Orchestra, which is led by our late President's son, Christopher Dean.
http://www.facebook.com/Dalesmen
Contacts
For general enquiries or to book the Choir for your event
Click an e-mail address to send an e-mail